E.S.Z.V.V. Totelos is the student futsal association of Eindhoven. At Totelos both "gezelligheid" and sports are very important, so whether your strengths lie inside or outside the field, there is always a place for you! Besides offering futsal at all levels, we have various active committees, we like to have drinks in our favorite pub: 't Lempke and we organise multiple activities for our members, such as the legendary members weekend, and tournaments like IUTT and ZATT.
Want to know more? You can find a lot of useful information on this page. The board is also always happy to answer any questions. You can of course always join a training to see if futsal is something for you. Already know that you want to join? You can register here.
Training Schedule
Here at Totelos you can train at your level. The regular men's and women's training are on Tuesday and Thursday. Do you want to train at a higher level? The men's selection trains on Mondays and Wednesdays (invite-only). Besides that, there's also an open training on Monday where everyone can join, all you need is a SSC sport card. All in all: there's room for everyone! Here you'll find the schedule with the exact time slots of each training session.
Monday
Tuesday
Wednesday
Thursday
17.30 – 19.00
Open training (mixed)
18.30 – 20.00
Regular training (mixed)
20.00 – 21.30
Men's selection
17.30 – 18.30
Tactics/Technique training
20.00 – 21.30
Men's selection


18.30 – 20.00
Regular training (men)
18.30 – 20.00
Regular training (ladies)
Training Schedule 21-22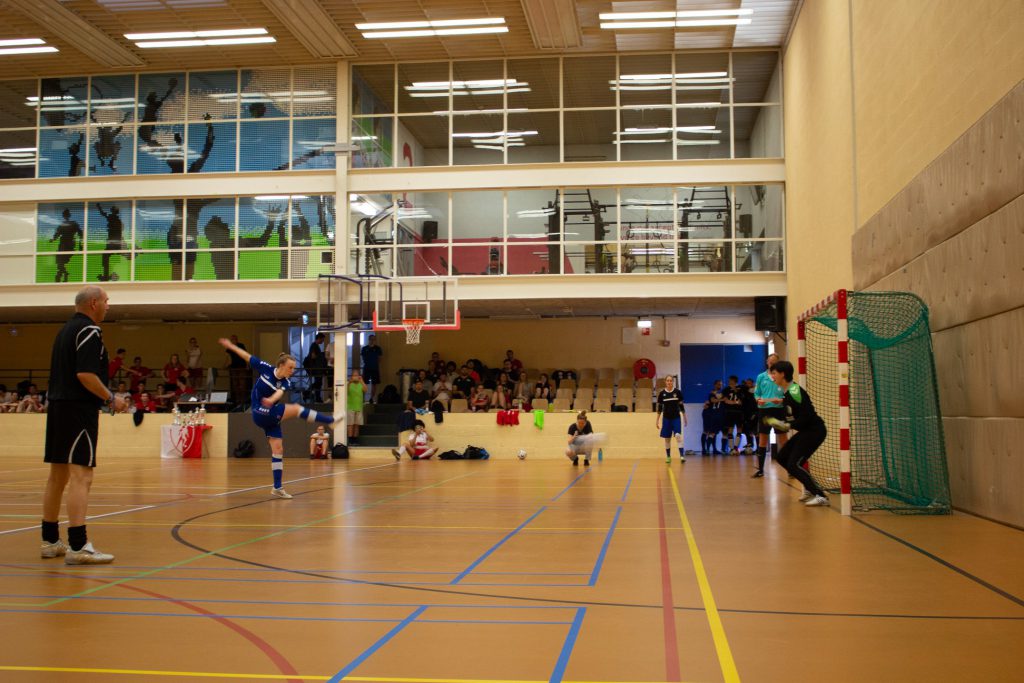 Matches at Totelos
If just training is not enough for you, you can also sign up for a match membership. For men, there are two leagues: the NZVB and the KNVB. In the NZVB, you play your games on Mondays, and for the KNVB Friday is matchday. The ladies teams mainly play on Mondays. Ladies 1 and ladies 2 will sometimes have to play on Wednesday or Friday, because they play at a high level. All the teams play against teams from the Eindhoven region.
Experiences
I've been a Totelos member for a year and a half now. Let me tell you how it all began. Moving here from Germany and leaving my old team I played with for the last 10 year was a huge step but I was sure I wanted to play football in Eindhoven. Yvonne, who works at the SSC and plays for Ladies 1, saw me wearing indoor football boots during a workout and invited me over for a training. I didn't have much choice but to show up at the next training session. What can I say, next Monday I was a member of Totelos and Ladies 1.
What followed was a lot of fun on and off the pitch, with my first goals for Ladies 1 and drinks in the SSC canteen. Shortly after that I joined the membersweekend, which I was hesitant about at first as a non-Dutch speaker. But from the very first moment that was never a problem, and the weekend was a huge party where I got to know a lot of other Totelossers! Other highlights are the 'sinterklaas-night', where we got kicked out of 't Lempke, and 'D-night', the Carnaval tournament. Besides that, we also played good football, and we would have won the league if the season didn't get cancelled. Nevertheless, we got promoted to the highest division, which means Totelos now offers indoor football at every level.
I can't wait to make more memories on and off the pitch with this club. No matter where you're from, no matter what language you speak, no matter what level you want to play football, come and join us and enjoy your Totelos experience.
Julia Ruckdeschel – Germany – Totelos Ladies 1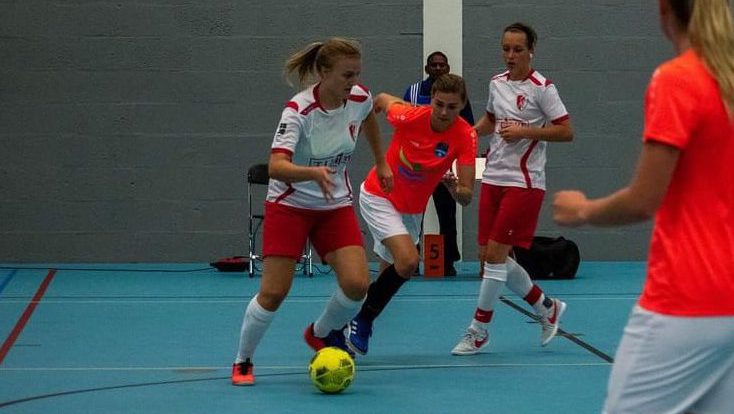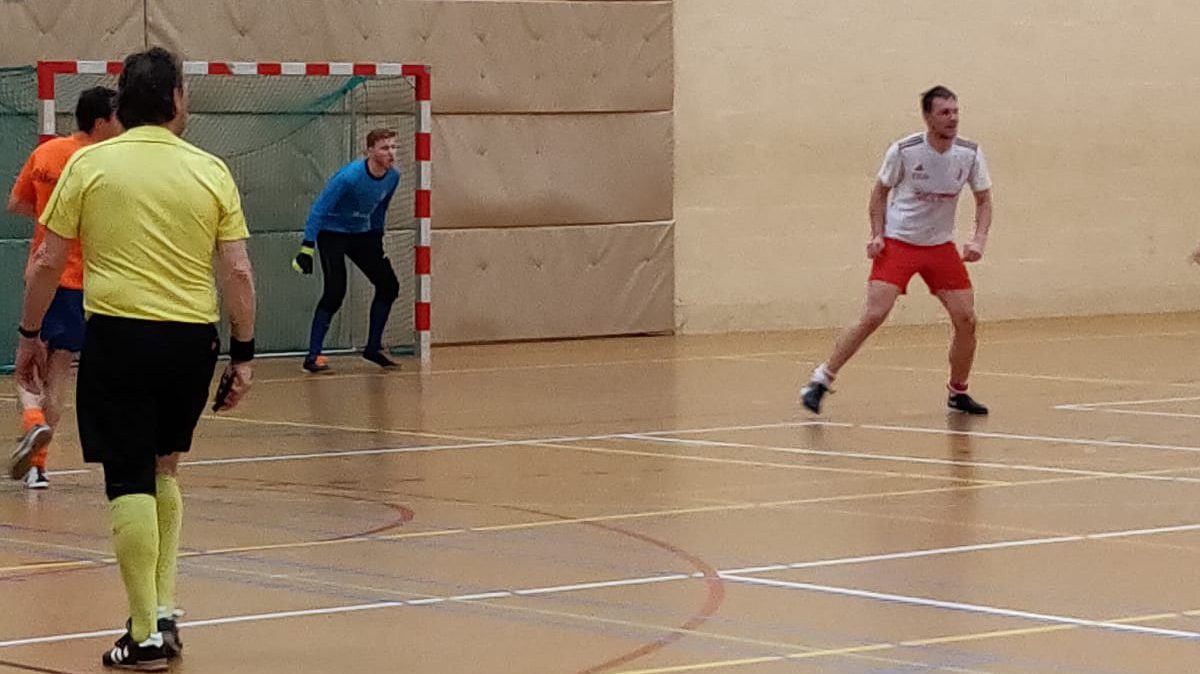 I have been playing as a goalkeeper for Totelos since 2016. It has been a fantastic experience so far playing indoor football here! The training sessions are good and different each week. On top of that, the trainers allow input from teams so they can work on improving on what's necessary. The atmosphere within the trainings is always positive and I look forward to each one. As a student from South Africa, I never felt left out. Even in the beginning when I didn't speak Dutch very well, I always felt welcome. The trainers have no problem communicating in English so that everyone understands the exercises.
Furthermore, other Totelossers as well as the board are extremely friendly and have always made me feel at home. Playing for Totelos has brought me many new friends and I thoroughly enjoy the camaraderie I experience when playing for my team. My experience with Totelos is extremely positive and I look forward to playing and training with them for as long as possible.
David Elshove – South Africa – Totelos 4
Frequently Asked Questions
How much does a membership cost?
Becoming a training member will only cost you €20 per year. If you want to play matches in the KNVB (matches on Friday) the costs are €90 and for the NZVB (matches on Monday) this is €95. Playing in both leagues will cost €170. You also need a valid SSC sport card.
Am I good enough to join Totelos?
With a total of 15 men's and 4 women's teams there is definitely a place in a team for you here. Besides, there's plenty of time for you to work on your skills during the training sessions.
What does Totelos have to offer besides indoor football?
Besides indoor football, Totelos offers you everything you want to have in your life as a student. Every Thursday and Friday evening you'll find plenty of Totelossers at our favourite bar: 't Lempke. Besides that we also have activities such as the member's weekend and the yearly ski trip.
Do you want to work on your personal development doing something you love? Totelos has plenty of committees where you get to know the ins and outs of the club. Do you want to help organising an international tournament? Or would you like to organise an evening of go-karting? At Totelos, we have the committee that suits you!
Can I join a training session without a membership?
Definetely! During the introduction week and the first few weeks of the academic year we offer extra room for new (potential) members to get familiar with the club. If you want to join a training session, you can contact one of the board members.
If I join a team, do I need to train every week?
Training is never mandatory, but you are always welcome to join a session. Players from different teams train together during these sessions. Moreover, training sessions are often followed by drinks at the bar or in 't Lempke.
What's the difference between Totelos and the Internal Competition?
If you are a Totelos member, you play in your teams against teams from different clubs, which are usually located in Eindhoven, so you're never too far away from the centre.
Are you and your friends interested in playing against other TU/e teams? Then you may be interested in joining the Internal Competition. In the internal competition teams from the TU/e and Fontys play indoor football during the lunch breaks or on Wednesday evenings. There are 7 different leagues, so you and your team will have no trouble finding your level. The internal competition is organised by Totelos, but you do not have to be a Totelos member to participate in the Internal Competition. For more information go to www.totelos.nl/informatie