International University Totelos Tournament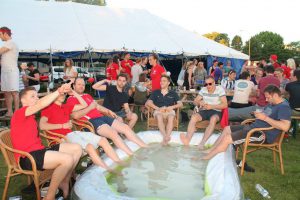 Every year during the Ascension weekend Totelos organises its own international futsal tournament: the International University Totelos Tournament, IUTT. The IUTT includes both a men's and a women's tournament, with around 350 participants from more than 10 different countries. Next to prestigious futsal, "gezelligheid" is top priority. It is also an excellent oppertunity to increase your proffesional experience by participating in the committee! Ofcourse it is also a lot of fun. The most recent information on IUTT can be found on the IUTT website.
External tournaments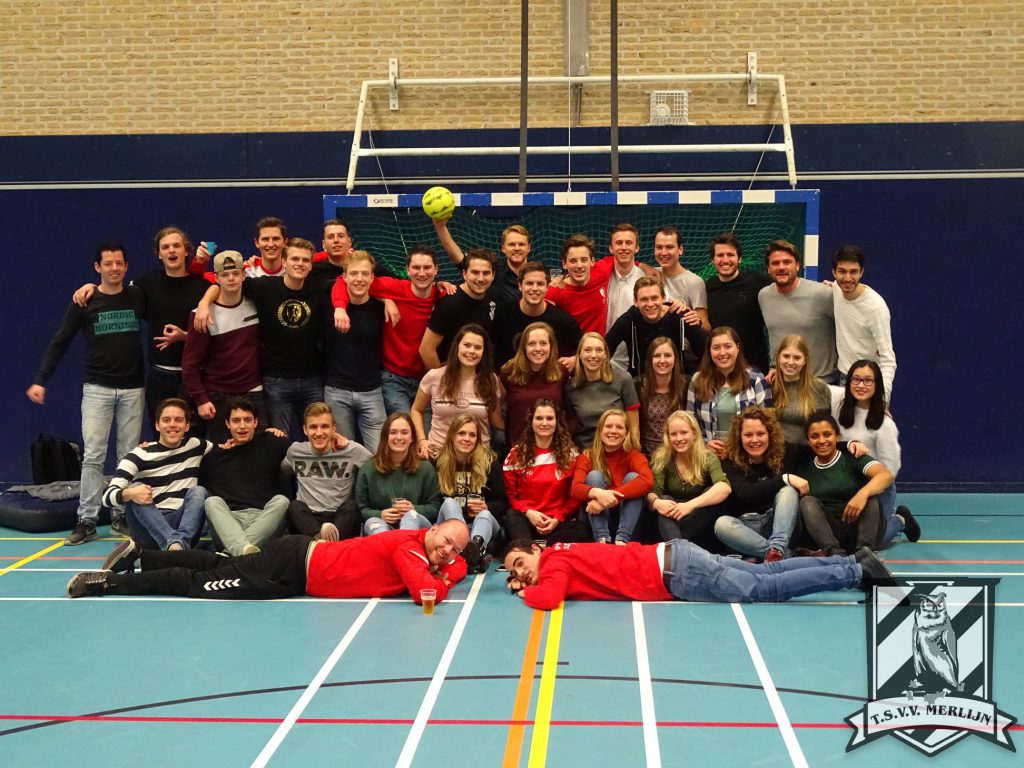 Several times a year we participate with Totelos in tournaments of other associations, both at home or abroad. If you want to defend the pride of Totelos beyond our city and country borders, be there! You can always register by the board or via the Totelos website. If you know a nice tournment for our associations, let the board know! We are always looking for new challenging tournaments. A selection of the tournments we participate in almost every year: VET (Groningen), TISC (Enschede) and TOFT (Tilburg).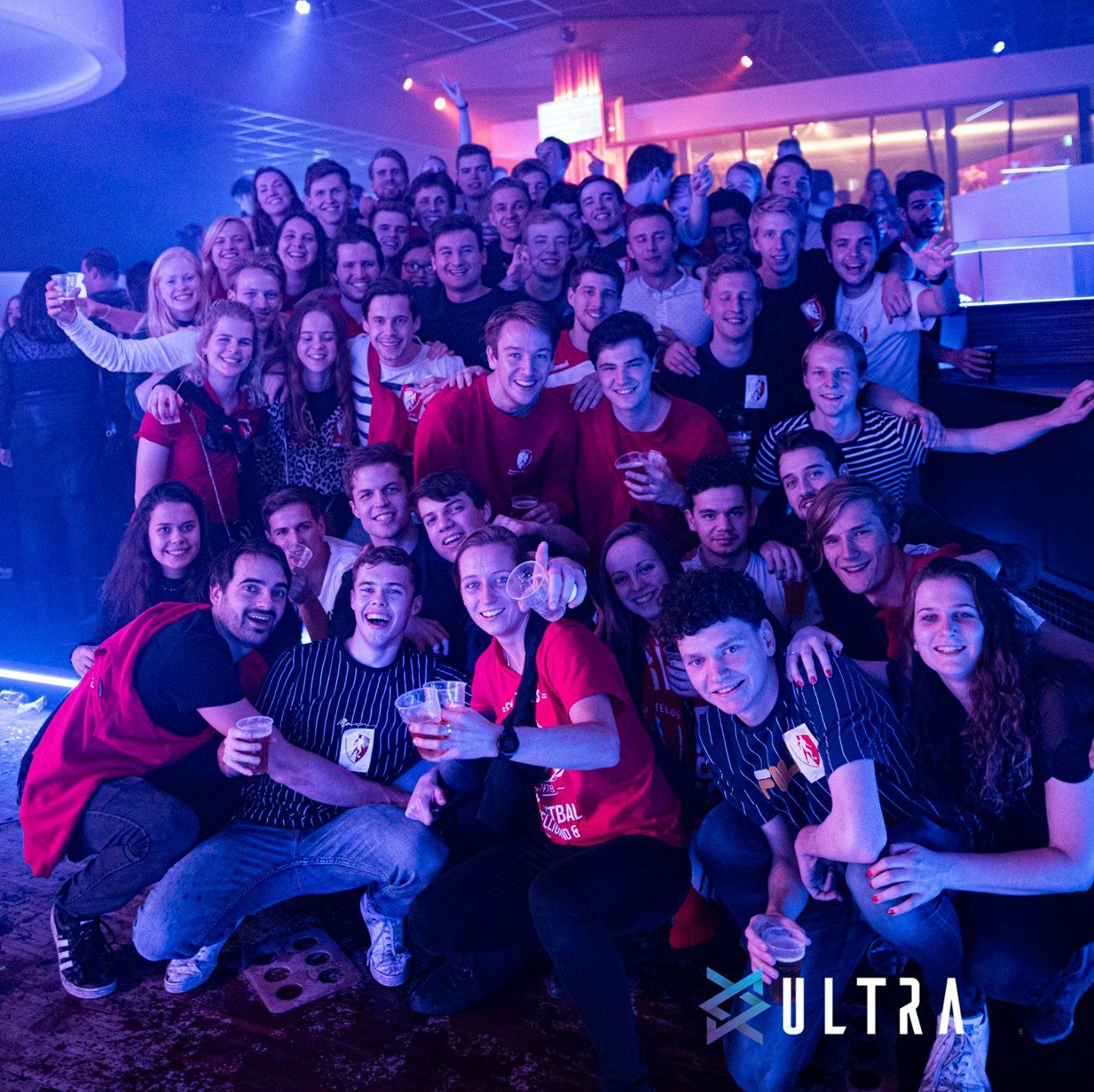 Members weekend
The members weekend is an event where it is once not about futsal. The members then do their utmost to talk about less important things such as cars, computers, food and women. In previous years there where already very successful member weekends and luckily, a members weekend will take place again this year!
D-Night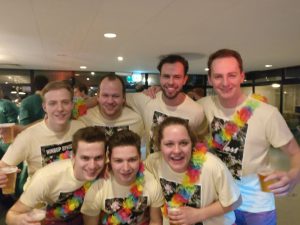 On the Thursday before Carnival the party already starts at Totelos. The combination of playing futsal, laughing, screaming and partying in costume guarantees a lot of fun every year.
The three sports center halls and the canteen with DJ are fully available from 11 p.m. to 4 a.m. As a student you must have experienced this at least once!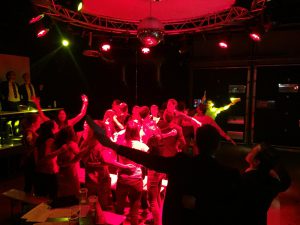 N8 Cantus
The N8 Cantus is the apotheosis of the drinking season and the traditional end of the futsal season. Exactly one week after the last game of the KNVB competition, the night team is the head of this evening full of watering cans and sprinklers.
ZATT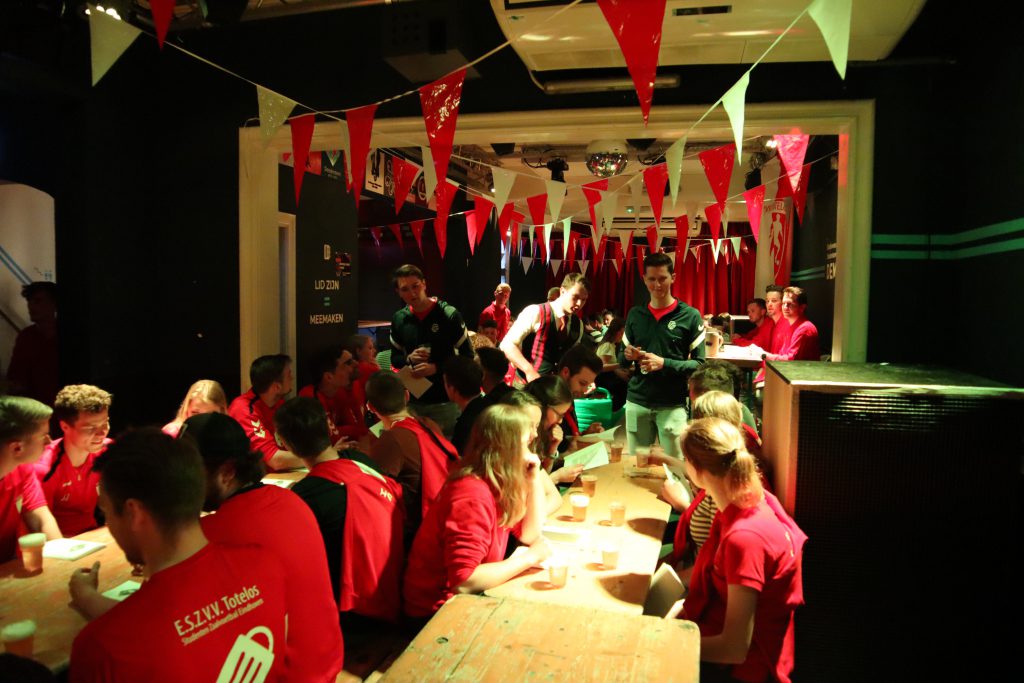 ZATT is an accessible tournament for students both inside and outside Eindhoven. Sleeping accommodation will be arranged for students outside Eindhoven. In addition to the tournament in the afternoon, there will be a real cantus or activity that same evening, where all participants are more than welcome. Other Totelossers will also be present, so that the participants can get to know the association.